Scan photos to digital
About 200 million analog photographs are waiting to be digitalized in the US alone.
How many have you got?
The age of film photography is definitely over - you need to scan your photos to digital as soon as possible to preserve them for your family - forever. Convert your paper photos to digital at home with any flatbed scanner device. This article will explain why using a photo scanning software will simplify and speed up your photo digitization process.
DOWNLOAD

Windows compatible - Win10, 11, 8.1, 8, 7, XP
How do I scan old photos to digital?
The choice of devices and services to assist you scanning a lot of photos is considerably large and diverse. Here's an overview.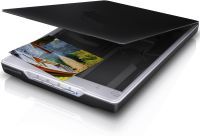 Flatbed scanner & photo scanning software. There's a good chance you already have a flatbed scanner, the most common type of scanning device. You can scan several photos at once with simple hardware like this, however cropping them into individual files will be challenging and time consuming with common scanning software most manufacturers provide alongside with their scanner. AutoSplitter was specifically invented to make this task much faster and easier by providing automatic cropping of scanned photos. Common image problems like fade will be automatically corrected by the software and you'll also be able to add captions and metadata tags to the image files to make them easy to search with Windows or image cataloguing software. You will preserve your privacy, save on costs and have complete control over captions, meta tags.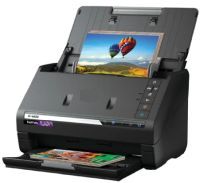 Photo scanner device. Photo scanner devices are specifically made for scanning photos. These devices are moderately expensive hardware that will process your photos one at a time and output high quality image files.
Photo scanning service. Carry or mail your photos to a company that will scan your photos and convert them to digital format. The cost of these services is usually not low, since the task involves plenty of work. These companies often ship the photos overseas for cheaper labor. Your family photos will be seen by strangers, compromising your privacy. Fortunately many of these services do a very decent job of retouching, post-processing images, providing decent results.
Photo scanning self-service. Finding an actual photo scanning self-service oportunity is quite rare. Most likely you can rent a scanner for several scans and then carry the files home, where you will have to crop the scans individually with an image editing software.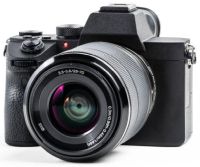 Digital camera. This option is fairly expensive and complex, but yields excellent results with the proper photography skills. You need to mount your high quality digital camera above your photograph, provide and set up proper lighting, avoid reflections of the illumination. Depending on your skills and your digital equipment's quality, you can potentially get much better results than most scanners can provide. As a reward for your expensive hardware, skills and time invested, you will probably end up with state-of-the-art results. Alternatively you can use your mobile phone as well, see summary below.
Mobile phone. Digital camera scanning cheap edition. Several photo scanning apps exist for mobile phones. The basic idea is to capture the photograph and then post-process it in the camera. Since everyone have phones, this option can safely be considered the cheapest method for most people. However even expensive phones aren't good at taking high quality photos and the glare caused by lighting and tilted viewing angle are hard to properly correct in software. If you aim for high quality scans, I think you better avoid this method.
Slide scanner. These clever devices provide slide scanning - you can input your old rolls of film and photos emerge in a developed format, but this time not on paper, but digitally. If you don't have developed images, only slides, then unquestionably this is the best option most of the time. Flatbed scanner and cameras can't process slides at all, since you need to backlight the slide to provide a scannable image and these devices don't have a backlighting feature. Sure, you can manufacture something at home, but it's not easy to end up with good results.
Scan photos to digital with AutoSplitter

DOWNLOAD
Most households have flatbed scanners. These devices are excellent at scanning photographs. However it's quite a bit of work to make use of the scanned photos. Cropping and straightening the images and saving them to files takes a lot of effort.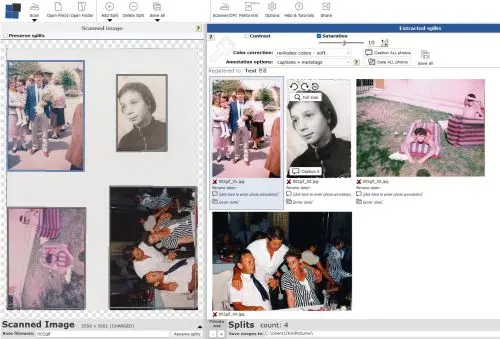 That's why I developed AutoSplitter, a photo scanning software to help you scan photos to digital. This software will let you scan multiple photos at once and auto crops all individual photographs in the image. Most scanners can host 3-4 old photographs at once. That's how much you can scan, auto crop and save to harddisk in less than 1 minute. AutoSplitter will also retouch your images - yellowed out photos will become more new and natural looking automatically. Add metadata and/or captions to the scanned old photos to enrich your collection of family memories.
Scanning will take much less time and effort compared to traditional crop-everything-one-by-one approaches, because this will be usually done by the software. In some cases you will need to help the software find the individual photos properly, but the user interface has been built to help you do this efficiently. Have you already scanned a lot of photos and saved them to image files without cropping and straightening? No problem, this program can open all your pre-scanned images at once and detect individual photos in one go. Save images without loss of details. Most popular image formats are supported, see the next section about which fileformat is the best for saving your old photos.
What is the best format to scan old photos?

DOWNLOAD
This question usually refers to the digital file format, but I think we need to look a little bit deeper. Scan photos to digital while providing the best results possible. Photo scanning involves several processing steps.
Step #1 is the scanning hardware itself: photo surfaces are getting illuminated by bulbs, scanned by light sensors and converted to digital data. Accuracy of color detection hardware, light temperature of the bulbs and such technical topics deserve a long and detailed discussion - but not here. These are the property of your hardware device and you can't influence it most of the time. If you use digital cameras with your own lighting source, that's an exception. I recommend using neutral white lights. Illumination graded 4000 Kelvin - that is the most natural color that will preserve the color of your photos quite well. Manufacturers of scanning devices are smart enough to use the correct lighting temperature, so you probably don't need to worry about this parameter unless you provide your own light sources for your digital camera scanning project.
Step #2 is digital post-processing. Most scanning software include several automatic and/or manual photo processing features to improve the scanned photograph. If you want to make sure to preserve the photo as-is, you should disable all of these post-processing options of the software. If you want to improve the photo as much as possible, then you need to do the opposite: enable post-processing and/or perform manual edits whenever necessary. Post processing most often consists of these options:
Fine rotation of the image - make sure it's straight. Placing it exactly straight in the scanner isn't always going to succeed.
Adjusting the brightness / contrast of the image - old photographs usually need a bit of contrast improvement. Brightness usually only depends on the individual photo. Some photos are under- or overexposed, you can fix that to some degree during post processing.
Removing speckles and dirt
Changing color balance of the image - this is a good method to restore yellowed out photos to a more natural color.
Step #3 is digital storage of the image. This is another step you can usually influence and it definitely deserves attention. Choosing the image format of the output image is an important decision. Here's what you need to know about the most popular (and most used) image formats:
JPEG fileformat is a so called lossy format. This means that the algorithm used to compress the image to a smaller file size applies small changes to the image to make sure it uses less storage space. It is possible to change the amount of lossyness: most software will let you change the JPEG file's compression ratio / image quality. Make sure you adjust this to be 90-100% quality (lowest compression / highest filesize) to preserve the image to the fullest. If you truely aim for great possible image quality, then avoid using JPEG. Lossless JPEG format DOES exist, but you need to check the software's documentation to find out if this format is used or not. If you see a quality/compression slider, you can safely assume that lossless jpeg is not used.
TIF files have several format options. Sometimes they are uncompressed, making the output files really large. Preferably use compressed TIF. Good news is that TIF is almost always lossless. Lossless image format means that the image will not be altered to save storage space, so this format is an excellent choice if you strive for the best possible image quality. Ironically, lossy TIF format does exist (f.e. saving a jpeg file into a TIF framework), but you can safely assume this is not the case unless the software states otherwise.
PNG is a lossless format. Nothing more to say about this - there are no image quality losses when compressing images into a PNG file.
GIF is lossy and lossless at the same time. The storage and compression itself is lossless, but GIF can only store up to 256 individual colors. Your screen can display roughly 16 million colors and most image formats can store all these colors. But GIF cannot. In order to save an image in GIF format, you need to break down the image into a 256 colored version, which is almost always unacceptable when dealing with photographs. NEVER use this format to save scanned images.
BMP is lossless, but always uncompressed. You can preserve all the details of the image, but the storage space will greatly suffer. I recommend staying away from this format when processing your photos.
If you want to save metadata with your images (DPI, dates and text stored secretly in the image) then JPEG, TIF and PNG are your only choices. To sum it up: the best option to save high quality images is TIF, PNG or JPEG with 100% quality setting.
What can I do with thousands of family photos?

DOWNLOAD
Scan them of course! :) To be more precise, these are some good ideas to find new life for your old photographs.
Scan them to digital. Of course, what else? Scanning your photos requires plenty of work, but it's worth the effort. Digital images are not going to yellow out or get lost during a move. Here's a few ideas on what to do to make your scanning work faster, easier and more fruitful.

Prepare. Collect all your photos you intend to scan and bring them close to you scanner.
Reduce. Remove duplicates to avoid having to scan anything twice.
Align. Make sure all photos face up and face the same way (upwards is upwards, do not rotate).
Group. Split up your photographs by topics, person, location or dates. Whichever feels useful.
Sort. Sort photos by age - first taken gets scanned first.

If you plan to take pictures out of albums first, use dental floss to cut the image free so as not to damage the pictures.
Donate them. Donate to historical societies or local museums. Depending on your photographs, societies or museums might be interested in them. For example any photo made in the WorldWar II trenches will be interesting for many organizations collecting and displaying historic memories.
Make a photo book. Select the best ones, display the most memorable events and loved ones. Arrange your photos by time and place them in a book. A really great way to build an important family item or gift.
Enrich with context. You probably don't only have old photos, but you also have letters, documents. Collect all these items and arrange them by topic. An important marriage document, surrounded by photos of the ceremony. An old letter from grandpa with his photo next the the print.
Exhibit. This is the simplest one. Review the whole photo collection. Choose a few super important or great photographs. Scan them and have them printed in large format and frame them. Turn them into paintings and hang them in your house.
Whatever you are planning to do with your photos, remember to scan them to digital. AutoSplitter is a simple Windows software that will help you digitizing your photo collection by offering intuitive user interface and automated cropping of individual photographs. Download it and try.
DOWNLOAD

Windows compatible - Win10, 11, 8.1, 8, 7, XP