Users love it
Thousands of users from 60+ countries enjoy AutoSplitter.
---
I needed the software exactly for the same reason like You in Your story did. I took a bunch (some hundred photos) from my parents lately and scanned them for me and my children in the future. Now I have a tool to split them quite fast, very useful.

Mariusz T.
---
Fast and Accurate. I am processing about 1 scan per minute with my scanner being the drag. The software is very quick. This is an incredible time-saver. Thank-you for building it. Keep it simple, keep it quick.

Tim R.
---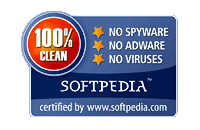 Download now!