Auto
Splitter
Scan multiple photos then split, crop and straighten them automatically
Download AutoSplitter now!
Batch scanning will speed up your photograph scans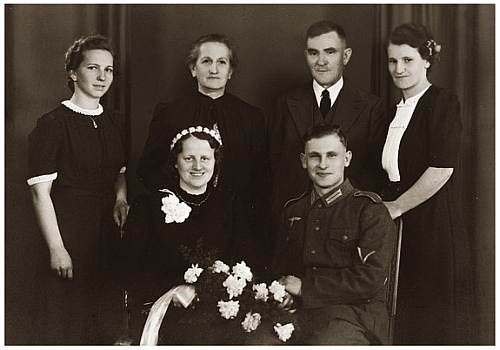 Read the
article
on pros and cons of different
photo scanning
methods. As you can see, you have several options if you want to
scan your old family photos
. They are all different, some methods are fast, some are expensive. The fastest way to
digitize your photos
is to do the task for yourself,
scanning multiple photos at once
with the help of a software utility. This is also the least risky and most private method. Your images won't get lost during shipping, foreign people will not see your private moments and pictures.
It is called
batch scanning
when you put
many photos at once
on the scanner's document window. It's advisable to put these photos against the edges of the document window to make sure they are well aligned. That will make the
photo cropping so much easier
. Getting the photos into your computer is the easy part. Separating them is another story and it will take the most of your time. That's why AutoSplitter has been created. Taking out the pain from
batch scanning and multicrop
ping is what this Windows utility can offer for you.
Ever started to
digitize your old family photos
and given up? I had, and I did. You don't have to give up, just try AutoSplitter and see how big difference it makes.

Download AutoSplitter

Download AutoSplitter now!