Users love this photo scanning software
Thousands of users from 60+ countries enjoy
AutoSplitter
v1.8.8
.
---
I needed the software exactly for the same reason like You in Your story did. I took a bunch (some hundred photos) from my parents lately and scanned them for me and my children in the future. Now I have a tool to split them quite fast, very useful.
Mariusz T.
---
...it has radicalised my scanning. Whereas before I would tire of scanning after 10 or 20 photos, I am now whizzing through my stash at around 100 photos in the same time. And the scanned images are very good quality.
Jennie F.
---
See further reviews and testimonials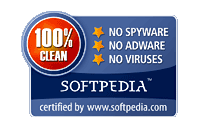 Download now!