Users love this photo scanning software
Thousands of users from 60+ countries enjoy
AutoSplitter
v1.8.9
.
---
Bought your program today. Must say I am happily surprised. Worked better than I had hoped for. Great job! Saved me hours and hours of work. Thanks!

Joakim C.
---
...it has radicalised my scanning. Whereas before I would tire of scanning after 10 or 20 photos, I am now whizzing through my stash at around 100 photos in the same time. And the scanned images are very good quality.
Jennie F.
---
See further reviews and testimonials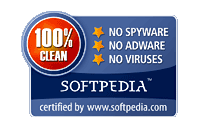 Download now!