Users love this picture scanning software
Thousands of users from 85+ countries enjoy
AutoSplitter
v1.9.1
.
---
The program is much faster than Photoshop :-)

Martin M.
---
There are many scanning services that will do that for you but they are expensive ($0.25 and up per picture) and the thought of mailing our pictures somewhere and them getting lost was a concern. I got through ~200 pictures in a little over 2.5 hours.
Leonard S.
---
See further reviews and testimonials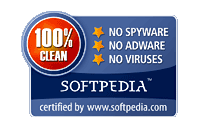 Download now!