Auto
Splitter
How to scan and separate photos, scanning news

Download AutoSplitter now!
AutoSplitter reaches 26 countries
Published @ 2013-09-19
---
AutoSplitter has been sold in 26 countries since release (this april). Thanks for the support everyone, I'm trying my best to make a good product. This post supposed to report 25 countries, but I made a mistake somewhere and it's actually 26 already. Good news! See the map: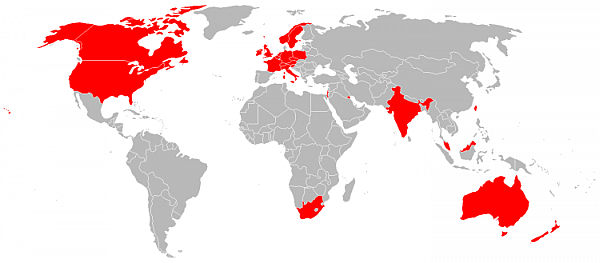 Countries in descending order by total income:
United States, Australia, United Kingdom, Canada, Netherlands, Israel, South Africa, Hong Kong, India, Switzerland, Austria, Sweden, Kuwait, Singapore, France, Slovenia, Poland, Czech Republic, Belgium, New Zealand, Norway, Malaysia, Ireland, Italy, Germany, Taiwan.
Thank you all!
---
Categories: product
<< Back to blog index
Facebook comments

Download AutoSplitter now!