Auto
Splitter
How to scan and separate photos, scanning news

Download AutoSplitter now!
Folder-at-once photo detection
Published @ 2016-01-07
---
Sometimes things don't work out as planned.
I was planning
to add extra features to retouch scanned pictures, but there is no significant demand for it. I received only a handful of requests for such features. There are lots of software to do these tricks anyway. The plan has been scrapped.
But there is no software that would open multiple scanned images each containing multiple photos and detect them all in one go. People requested this feature with an increasing frequency over the years.
Now it's almost finished, you can open many files at once, go fetch a coffee until processing finishes, then you just comfortably review the results in thumbnails. Should you see any false detections or inaccuracies, you can quickly open the image and adjust the splits as necessary.
I hope you guys will like it.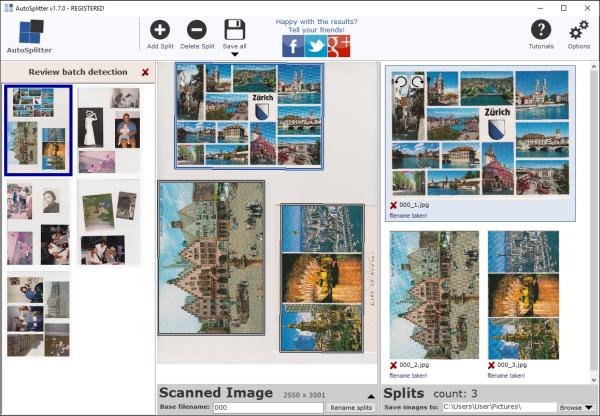 ---
Categories: product
<< Back to blog index
Facebook comments

Download AutoSplitter now!