Auto
Splitter
Scan multiple photos then split, crop and straighten them automatically

Download AutoSplitter now!
Basics of scanning multiple photos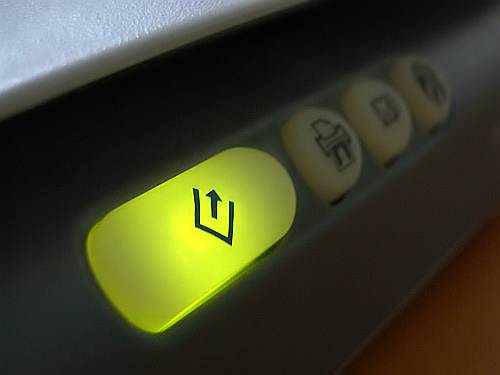 Scanning multiple photos at once
is sometimes referred as batch scanning, mass scanning or
bulk scanning
. Most people haven't heard about it, but the concept is pretty simple. Any flatbed scanner can digitize multiple photos at once. This is the
best way to copy old photos to digital format
. There is enough room on the document bed for 3-5 photos.
Most batch scanning software require photos to be placed in the exact same places in each pass. That is not necessarily hard to comply if your photos are uniform size. But they usually come in different sizes.
The solution is easy: you must
select and crop each photo individually after each scan
. This is best done with some
photo scanning software like AutoSplitter
.
Before you begin, it's useful to get to know the basics of scanning. Let's discuss the terms.
DPI: Dots per inch. This measure defines the resolution of the scan. It describes the number of individual pixels (dots) placed over a 1 inch (2.54cm) span. Higher values represent better resolution. About 300 DPI is enough to display things on a monitor. 600 DPI is recommended for scanning multiple photos, so as the output files are still around 300 DPI. For posters or printing you should use even higher DPI numbers.
Flatbed scanner: A scanner hardware that produces images of documents placed over its glass window. The glass window is covered by a lid that protects the device, flattens the document and provides a uniform background.
TWAIN: TWAIN is a standard communication protocol to transfer data from the scanner hardware to your computer. It is also used with digital cameras and other appliances. TWAIN standard is cross-platform. It was introduced in 1992 and should work in all Windows versions.
WIA: WIA (Windows Image Acquisition) is similar to TWAIN, but it only works with Windows computers and it's a more recent standard. WIA was introduced as a part of Windows ME in 2000.
How does AutoSplitter work?
This software will try to
detect and separate photos in a scanned image
. It's using sophisticated heuristic algorithms to find out where are the photos located and
how to crop and straighten
them. Basically it is looking for the corners of the photos and trying to match the corners belonging to the same photo, creating a rectangular cropping region. Therefore if you want to increase the accuracy of AutoSplitter, follow these guidelines:
Cleanliness: Make sure your scanner's document lid and window is spotless clean. You don't want spots on your scanned photos anyway, don't you?
Spacing: Keep about 2 cm (1 inch) space between individual photographs on the scanner bed when scanning. If photographs are placed too close to each other, the corners will be hard or impossible for AutoSplitter to recognize and you'll have to select your photos manually.
Good resolution: I recommend setting ~600 DPI for gang scanning. That is required both for quality output and high accuracy.
In a great shape: AutoSplitter always assumes that all photographs are rectangular. Therefore if you are scanning irregular shapes (trapezoids or ovals) it will not find the individual photos or the detection will be inaccurate at best. Wavy or beveled photo edges are not a problem usually, but the accuracy will be lower.
Calibrate: AutoSplitter autodetects and remembers the background color (document cover) of your scanner. This color value is used to separate photo from the background. The background color may vary a bit depending on the amount and saturation of photos scanned, it is affected by brightness settings, etc. Whenever you experience inaccurate photo detection you should first use Calibrate / Automatic background detection. If it doesn't help, you can enter Calibrate / Finetune detection parameters. The most important switch here is the entropy mapping feature. This should be the first to experiment with.
Protocols
: AutoSplitter can use both WIA and TWAIN protocols as of v1.4.0 thus it should work with any and all scanners. Windows XP systems need the WIA SDK to be installed to use the WIA protocol. More recent Windows versions employ WIA interface by default. AutoSplitter will install this SDK automatically (if necessary), you don't need to worry about it. Devices of both protocols will be listed in the same dropdown list in the scanner setup dialog of the software.

Download AutoSplitter now!