Auto
Splitter
Scan multiple photos then split, crop and straighten them automatically

Download AutoSplitter now!
How to add a new split quickly

Submit a support ticket in case you need technical assistance.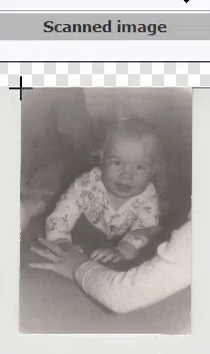 Flawless recognition of photographs cannot be guaranteed. Whenever AutoSplitter fails to divide the scanned image properly, you can still rely on manual cropping and straightening.
Starting from v1.10 there are 2 ways to add a split.
Method #1
This method requires 3 clicks to define a rotated rectangulare region to create a new split. See the animation below to understand how it works.
1) click any corner of the missing photograph (click into any point in the image that is not occupied yet)
2) click an adjacent corner of the photo to define an edge
3) move your mouse perpendicular to this edge to define the extent of the rectangle - click again to finalize new split
Method #2
Click the "Add Split" button at the top of the screen. A new split frame is going to be added near the center of the image. You will need to move and resize this frame.

Download AutoSplitter now!